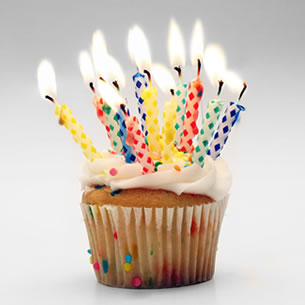 Yes, today I turned 33! Suprisingly I'm not sad about "getting older". I'm grateful for every year Allah has given me. (And I suppose it helps that I don't look 33 either!)
I've pretty much avoided the big birthday celebrations or trying to focus this day on me. One of my co-workers bought me coffee and another bought me lunch. My mom and my sister also have gifts for me. I think that'll be the extent of my birthday celebration.
Alhamdulillah for another year.